Captain Jack and the Strangers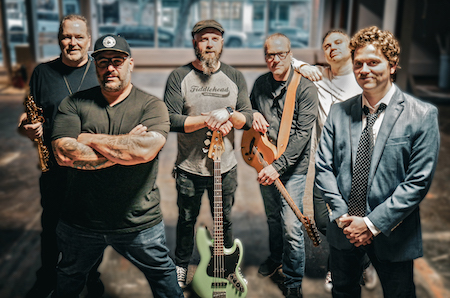 Captain Jack & The Strangers, comprised of six individuals hailing from Gloucester, MA (45 min north of Boston) with over 30 years experience in music and performance. The band is fronted by 24 year old piano phenom, Jack Favazza, who brings a youthful exuberance to this classic American songbook. This group plays a wide catalogue of music from America's own Piano Man, Billy Joel, spanning his entire musical career from the 70's, 80's, and 90's. Playing both well known hits, alongside of b-side fan favorites, there are surely songs to appease any audience member.

With a long standing passion for the music of Billy Joel, the band formed in late 2022, after founding members had seen a performance of Billy at the legendary Fenway Park in Boston, MA during the summer of that same year. That performance solidified the decision to perform Billy Joel's music to as many people as possible. Gloucester has a long history of talented artists, and Captain Jack & The Strangers is no different. A local "supergroup" of musicians from well known acts such as Groove Therapy, The Spynz, Mystery Meat, and the Neon 90's have formed this group to bring you the high energy, soft somber moments, and everything in between that Billy Joel is so well known for. Listening to any song at a show will surely invoke your favorite memories and emotions when you hear a specific Billy Joel song done in a way that only Captain Jack & The Strangers can do.